Featured Series
THE LEAF: BLUEPRINT
With the All-Star Break behind them, the Toronto Maple Leafs enter the stretch run with their annual Fathers Trip.
Leafs Nation Network Originals
The Leaf: Blueprint
3 Seasons
Follow the team at home and on the road through exclusive peeks into the lives of players and the perspective from the front office.
View Series
Host Paul McGuire catches up with Toronto Maple Leafs Alumni to discuss life after hockey. Their stories reveal that once you're a Leaf, you're always a Leaf.
View Series
The Blue Line Podcast
1 Season
Hosted by Sasky Stewart and Adam Wylde, this weekly podcast covers timely topics and features penetrating conversations with guests from every corner of Leafs Nation.
View Series
TML Face Off offers an exclusive look at a pre-season team building event as the Toronto Maple Leafs "Face Off" in an informal tournament playing NHL 2018.
View Series
TML Face Off Gamers' Edition
1 Season
Watch the complete, unfiltered games played in the Toronto Maple Leafs' pre-season NHL 18 tournament.
View Series
Classic Toronto Maple Leafs games with commentary! See host Paul Hendrick sit down with alumni from the featured game for an inside look at the most memorable moments in Leafs history.
View Series
Word on the Road
1 Season
Come along for the ride with the Toronto Maple Leafs as they visit rival cities. This look at food, culture and history will give fans everything they'll need for their next Leafs road trip.
View Series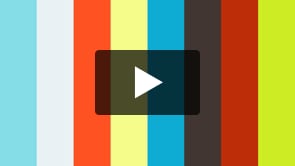 Toronto Maple Leafs In-Season
1 Season
Toronto Maple Leafs and Rogers team up to give Leaf fans an exclusive look at pivotal moments of the 2017/18 season.
View Series
Listen in as two Toronto Maple Leafs sit down for a question & answer session that will reveal behind the scenes shenanigans, off-ice antics and more. This series will feature both current players and Alumni.
View Series
Secrets & Science
1 Season
Gain a deeper understanding of the game, with fun visualizations of the science behind athletic performance and equipment. Plus, uncover the secrets of some of hockey's rituals and superstitions.
View Series
Leafs Nation Out Loud
1 Season
Celebrating the greatest fans in hockey, this is where Leafs Nation shows off its #LeafsLove. With fan profiles from across the country and the globe, it's the ultimate shout out to Leafs fans everywhere.
View Series
Get to know your Toronto Marlies in the latest season of 20 Questions.
View Series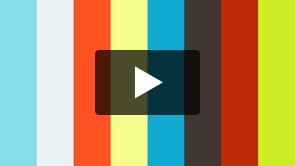 Special Presentations
1 Season
Special Presentations bring you closer to some of the more memorable moments throughout the season.
Gameday Coverage
Feb 24 - TOR vs BOS
Feb 22 - TOR vs NYI
Feb 24 - TOR vs BOS|Yest, 18:02 PM
Feb 24 - TOR vs BOS|Yest, 16:02 PM
Feb 22 - TOR vs NYI|Feb 23, 04:02 AM
Feb 22 - TOR vs NYI|Feb 23, 04:02 AM
Feb 22 - TOR vs NYI|Feb 23, 03:02 AM
Feb 22 - TOR vs NYI|Feb 23, 03:02 AM
Feb 22 - TOR vs NYI|Feb 23, 03:02 AM
Feb 22 - TOR vs NYI|Feb 23, 03:02 AM
Feb 22 - TOR vs NYI|Feb 23, 03:02 AM
Feb 22 - TOR vs NYI|Feb 22, 22:02 PM
Feb 22 - TOR vs NYI|Feb 22, 16:02 PM